St. Croix Tours of the Island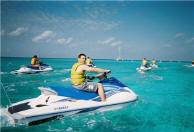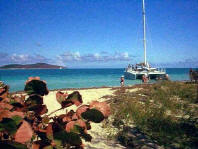 Snorkeling Information - click here for more snorkeling information.
Buck Island Snorkeling Tours - click here for more Buck Island Tour information.
Rudy's Taxi Service and Island Tours - 1-340-773-6803(home), 1-340-514-4600(cell) - Dependable, Courteous & Professional Service, Call Day or Night for Taxi Service, Airport Service, Island Tours, Island Transportation, Pick-ups at Cruise Ship Pier! more info...

Caribbean Adventure Tours - Kayak Tours of the Salt River National Historic Park & Ecological Preserve. Toll-Free 1-800-532-3483, St. Croix 340-778-1522. more info...
Kayak Tours - click here for more kayaking information.
CHANT Tours - 340-719-5455 - Island history tours.

Rum Distillery Tours
Captain Morgan Visitors Center and Rum Distillery - An exciting trip into the World of Captain Morgan awaits you at the Captain Morgan Visitors Center built as part of Diageo's Captain Morgan Rum Distillery on St. Croix. Tours are Mon. - Fri. 9:00 am to 5:00 pm.
For more information about touring the Rum Distillery and the Visitors Center click here.
Cruzan Rum Distillery - 340-692-2280

Other St Croix Tours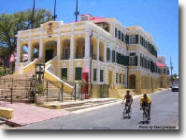 Gecko's Island Adventures - 340-713-8820
Government House - Located in Christiansted, this beautiful building is open to the public. You can go in and take a look!
Lawaetz Family Museum - 340-772-1539 - rare view of Danish West Indian life.
Nina York - 340-773-7017 - Historic walking tours of Christiansted and Frederiksted.
Olasee Davis St. Croix Tours, conducts group hikes (30-person maximum) on Sundays and holidays at a charge of US$15 per person. The itinerary changes regularly. Contact him at 778-9491 or 772-0325.

The Roseway (World Ocean School) - 340-6267877 - This ship is a registered U.S. National Historic Landmark schooner. Daily public sunset sails and charters. more info...
St. Croix Safari Tours (Safari Van) - 1-340-773-6700 - Email: sjtouss@gmail.com
St. Croix Heritage Tours (guided) - 340-778-6997, 719-9079 - Experience and enjoy the unusual! Let St. Croix Heritage Tours customize a tour for you or your group through the mysterious plantation ruins, lush tropical vegetation, picturesque historic towns, stately sugar mills and imposing defensive forts. http://heritagetrails.stcroixlandmarks.org/
By ground:
Visit the historical sites, Attractions, beaches, and shopping with a knowledgeable guide. 3-6 hours of personalized tours by taxi, van bus, or safari bus. Tours normally cost about $30 for one or two passengers for 2 hours, and $40 for 3 hours
* Federations of St. Croix Taxi Association Inc (Taxi, Vans, Safaris)- (340)778-5587
* Paradise Tours (Bus) 800-772-0359, local (340) 772-0359, fax 772-4413
* St. Croix Safari Tours (Safari Van) - 340-773-6700
* Travelers Tours (Safari Van) - (340)778-1636, fax 778-7522
We highly recommend Renting a Car to tour the island.
St Croix Heritage Trail

- This 72-mile driving tour connects our Caribbean island's historic sites and attractions and includes many significant natural areas. Historic marker road signs with the trail's brown and white sugar mill symbol guide visitors along the route which runs between Frederiksted and Christiansted, primarily along Centerline Road, extending north to Hamm's Bay in the west and Point Udall in the East.

http://heritagetrails.stcroixlandmarks.org/
Horseback Riding Tours on St. Croix:
Paul and Jill's Equestrian Stables - Sprat Hall, Rt. 58, Creque Dam Rd., north of Frederiksted. Reservations 340-772-2880 or 340-772-2627 Closed Sundays
Equus Horseback Riding - "Ride where the mountains meet the sea" - morning and evenings, reserve 24 hours ahead - Meet at "Off The Wall Bar and Grill" next to Cane Bay Beach. Call Stephen O'Dea at 340-778-0933 to reserve.