Tide Pools at Annaly Bay - St. Croix
It is well worth the hike to get to Annaly Bay and the Tide Pools on St. Croix. After you make the difficult but scenic hike, you will be rewarded with a relaxing dip in the tide pools.
If you aren't really into strenuous hiking or are just physically unable to make the trek, you can hire a guide with a Jeep such as Tan Tan Tours.
If you do decide to make the hike, the trail starts at the Renaissance Beach Resort and Spa and is roughly two miles each way. Let them know at the guard house that you intend to hike to the Tide Pools and they will point out the trailhead. The trail can be steep and rocky so be sure to wear the appropriate footwear. The pools are in a remote area so be sure to bring any food and water you may need, along with your snorkel gear if you want to snorkel the area.
Once you reach the tide pools, you can take a relaxing swim, have your shoulders massaged under a waterfall created by the waves, and explore the pools with a mask and snorkel.
Annaly Bay and the steep slopes of the Northwest corner of St. Croix has great historical significance to the native people of St. Croix. Escaped slaves, or Maroons as they were called, hid in the rugged mountains of this area of the island. The Maroons used the rough terrain to help them avoid recapture before they could escape the island.
Northwest coast looking south towards Frederiksted and Sandy Point.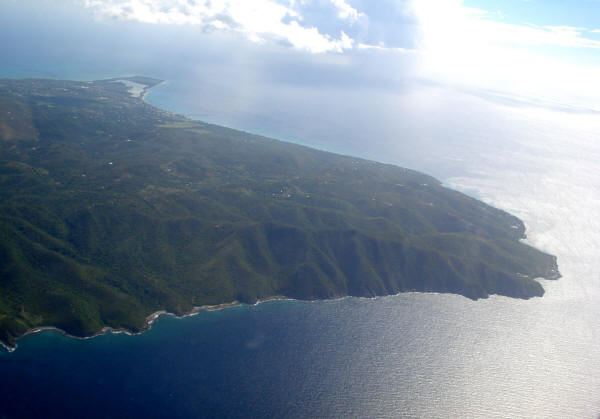 Northwestern St. Croix looking west at Annaly Bay and Ham's Bluff.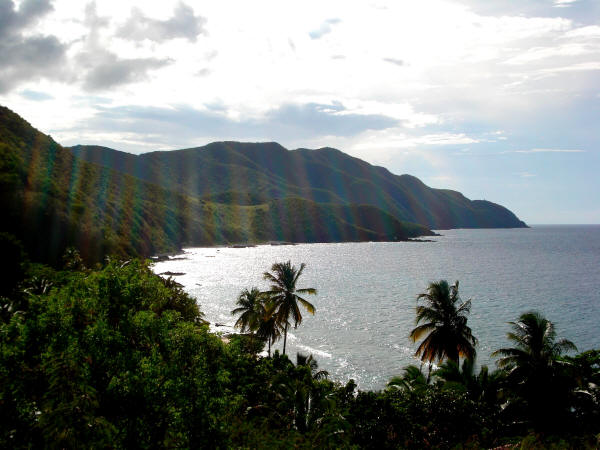 Welcome to BUSHTRIBE ECO ADVENTURES!!! Your one stop for all your adventurous needs in St Croix.

Create your own adventure! We specialize in personalized custom tours including Kayaking and Hiking Tours.

www.BushTribe.com 1-340-277-2503