The Whim Plantation and Museum
Estate Whim Plantation, located on the west end of the island, is a great example of one these plantation & "great houses". With large areas of rolling green hills and expanses of fertile flat land on the south central area of the island, St. Croix's plantations also grew many other crops which are still prominent in Caribbean cuisine. When the slaves used by the plantation owners were freed, the sugar industry rapidly declined and tourism became the most important part of the economy on the island...it remains that way today.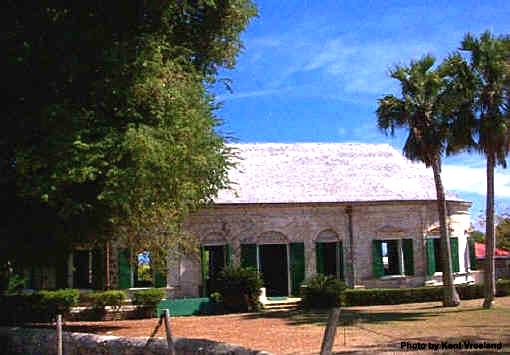 The Whim Plantation dates back to the 18th century.
Windmills and later on steam engines, were used to pulverize the sugarcane, extracting
the precious sweet juice. It was then cooked into a molasses and used to make rum.
Mule power was also used to grind the sugarcane.