Frederiksted, St. Croix USVI - U.S. Virgin Islands
Frederiksted, located on the west end of St. Croix, has a long and storied history. The town was established in 1751 and it is the second largest town on St. Croix. It was originally protected by Fort Frederik, which dates back to 1700. Today, the fort houses a museum. Frederiksted is often referred to by locals as "Freedom City" because it and the fort is the site where then Governor General Peter Van Scholten read the proclamation abolishing slavery in 1848.

Photo above courtesy of Wayne Lehr
The town was destroyed by fire in 1878 as a result of a labor revolt. Arson was the cause of the fire which was used as a means of revolt. The revolt was led by four Crucian female laborers. The town was later restored during the Victorian era, which is why it now has such lovely "gingerbread" Victorian architecture. The town retains its original seven street by seven street city design.

Frederiksted's Strand Street. This street runs along the waterfront.
A visit to Frederiksted will allow you to see several historic buildings including, St. Patrick's Catholic Church, which was built in the 1840s, along with its primary school, the Customs House, the 19th Century Apothecary, as well as many other historic buildings. Unfortunately, many of these have fallen into ruins due to several major hurricanes and the passing of time.
The Frederiksted of today has a newly renovated and colorful waterfront that draws cruise ships and visitors from all around the world. When a ship is in port, the town literally comes alive with arts and crafts vendors, local food and drink vendors, live music, dancing Mocko Jumbies and many happy tourists enjoying their visit to the island.

Cruise ship departing Frederiksted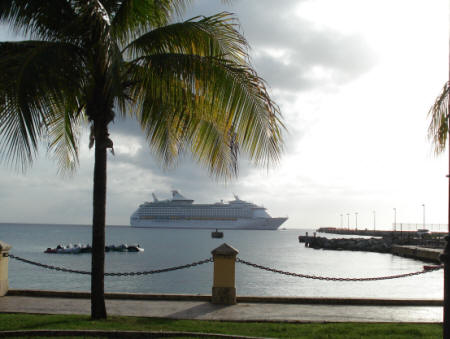 Dancers entertaining cruise ship passengers.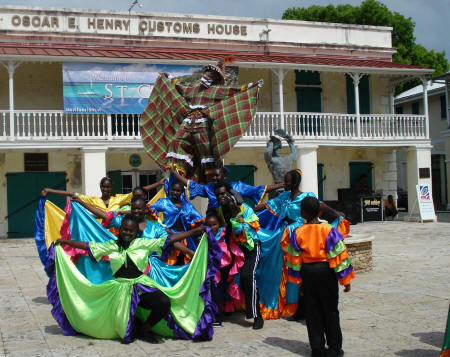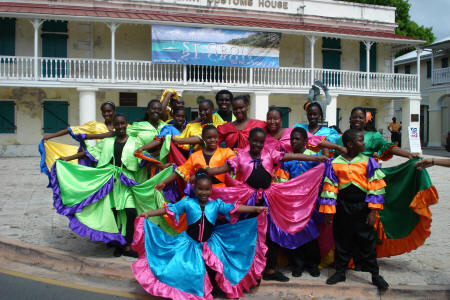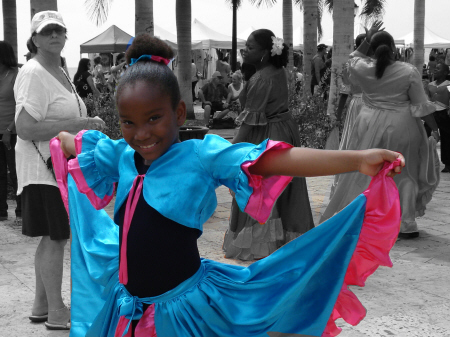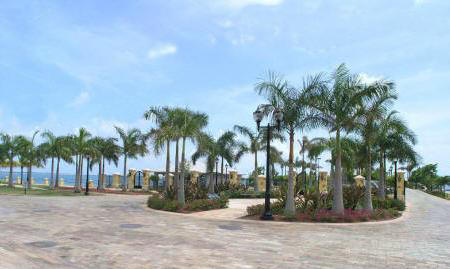 The newly renovated Ann E. Abramson Marine Facility - Cruise Ship Pier.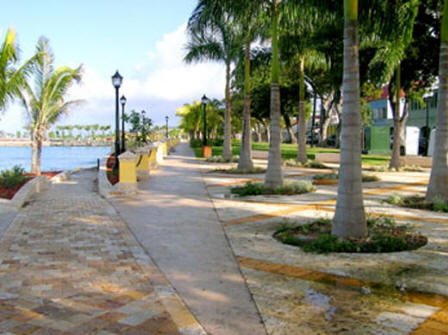 Frederiksted Waterfront park.



The Clock Tower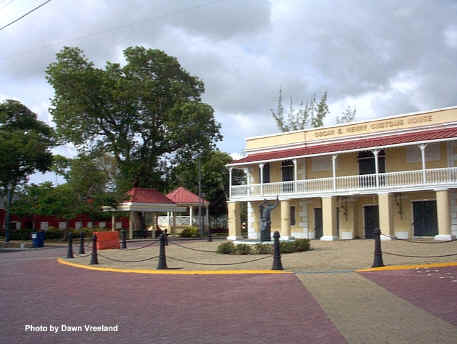 The Customs House - Frederiksted, St. Croix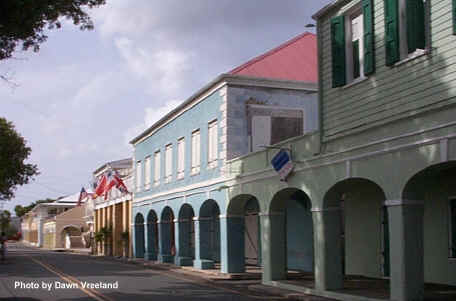 Strand Street, Frederiksted, St. Croix, USVI