KiteBoarding & Kite Board Rentals - KiteSurfing - WindSurfing
Stand Up Paddle Boarding (SUP)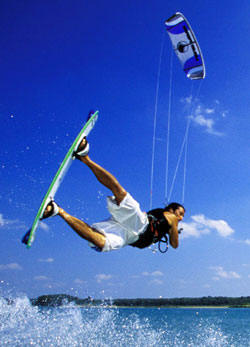 St. Croix is the perfect Kiteboarding and Stand Up Paddle Boarding (SUP) destination. Located just a half an hour flight from Puerto Rico, or two hours and forty-five minutes from Miami, St. Croix is in a great accessible location. The island is 25 miles long by 7 miles wide, stretching from east to west, giving it the perfect layout for kite boarding. Our main winds are the trade winds that run from the east-northeast or east-southeast. November through March have the best winds. December and January have the strongest winds. June through August have the most consistent winds. There are several areas of the island which are ideal for Stand Up Paddle Boarding as well.
Cruzan Kites - 340 -773-7102 or 340-626-6203