Fort Christiansvaern, St. Croix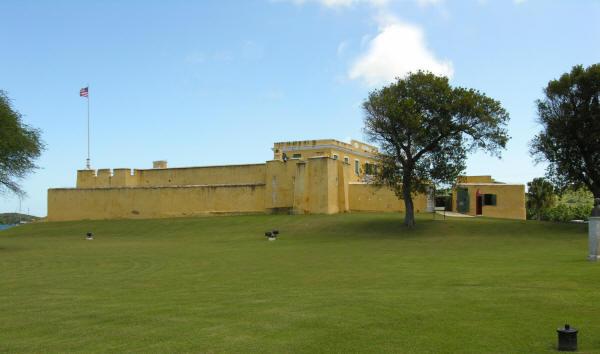 Fort Christiansvaern on St. Croix was constructed circa 1749 and was partially rebuilt in 1771 after hurricane damage. The fort is now a national historic site, the best preserved of the five remaining Danish-built forts in the Virgin Islands, and houses the park's visitor center. The fort is a wonderful example of Danish colonial military architecture.
Fort Christiansvaern Video Tour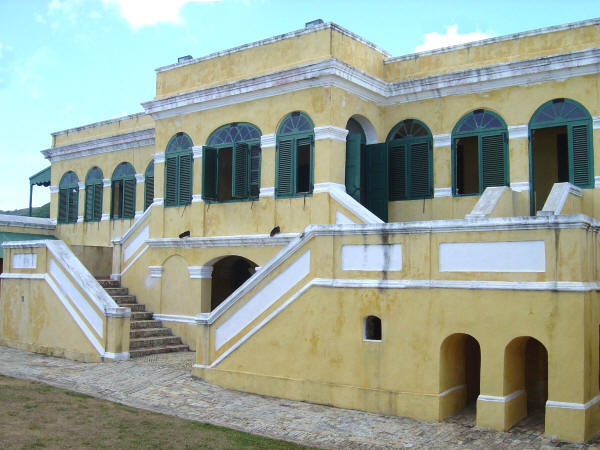 The fort was built to protect the colony from the onslaught of pirates, hurricanes and slave revolts. The fort is built in a star shape around a small courtyard and includes corner bastions and small dark dungeons. Although Danish soldiers were stationed here until 1878, the forts cannons and guns have never been fired in an armed conflict. After 1878 the fort served as an island courthouse and prison and also for religious services.