Cane Bay Beach on St. Croix
Cane Bay Beach is located on the North Shore of St. Croix in what is arguably the most beautiful area of the island. Located adjacent to, or just a short walk from the beach, are 4 waterfront restaurants, a full service dive shop, kayak rentals and horseback riding. Located right across the small coast road from the beach is eat@canebay. This classic beach bar serves delicious burgers and salads as well as some of the best entree's on the island for both lunch and dinner. Should you want to go SCUBA diving or snorkeling, Cane Bay Dive Shop has all the rental gear you will need.
You will also find a beautiful white sand beach with large areas in the water with a nice sandy bottom that is just perfect for swimming or simply taking a relaxing dip. You will also find some of the best snorkeling on St. Croix just off the beach. The breathtaking "Cane Bay Wall", which is about 150 yards from the shore in 35-40 feet of water, drops off dramatically to a depth of over 3,000 feet! The wall can be reached by both SCUBA divers and snorkelers alike. Scroll down for more photos of Cane Bay beach!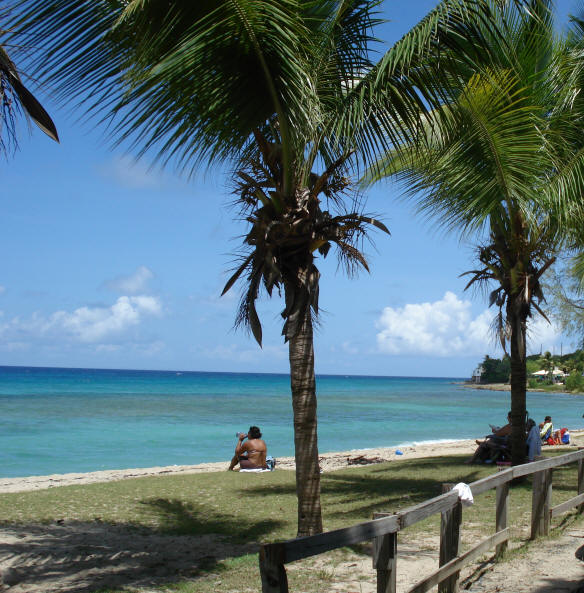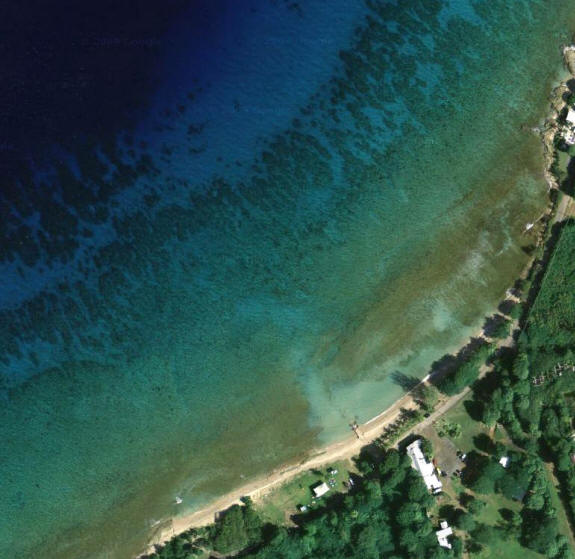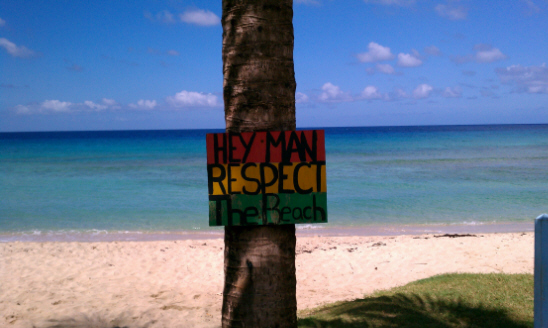 Photo above courtesy Wayne Lehr