Local St. Croix News - Online
The St. Croix Source is a local online newspaper. With the public increasingly getting tired of worn-out print media, the St. Croix Source has become a trusted independent source of news and information for the Virgin Islands community available 24 hours a day...without any cost to its readers. They have been a pioneer in online journalism since 1999. They give you immediate access to the latest news and information for the island community of St. Croix in the beautiful US Virgin Islands.


Virgin Islands Government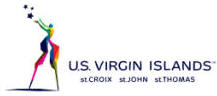 USVI Department of Tourism
Note: If you can't read the news page...
There are several different news readers available and new versions are appearing all the time.
Different news readers work on different operating systems and browsers, so you will need to take this into account when you make your choice.
NEWS READERS
Windows Mac OS X Web