Bioluminescent Bay Tours
Bioluminescence is light produced by a chemical reaction within a living organism. Bioluminescence is a type of chemiluminescence, that takes place inside a living organism creating light.
The Bioluminescent Bays of St. Croix are a truly mystical and magical wonder of nature. It is impossible to describe bioluminescent water other than a blue-ish aura or glow that appears when you disturb the water. Each time you paddle your kayak you will leave a glowing ball of light in the water! The Bio-bays are truly one of St Croix's most beautiful hidden gems!
Bioluminescence is the natural phenomenon of living creatures emitting light, and these glowing organisms are on display year-round inside the Salt River Bay National Historical Park and Ecological Reserve. A truly wonderful kayak tour.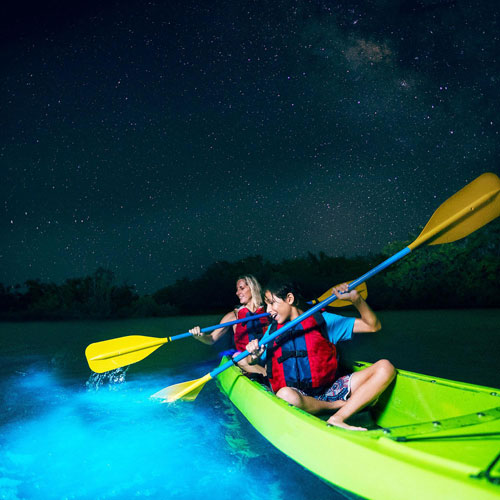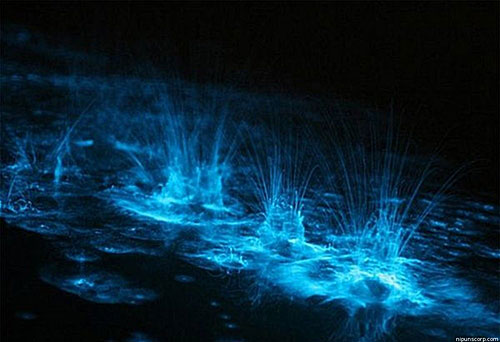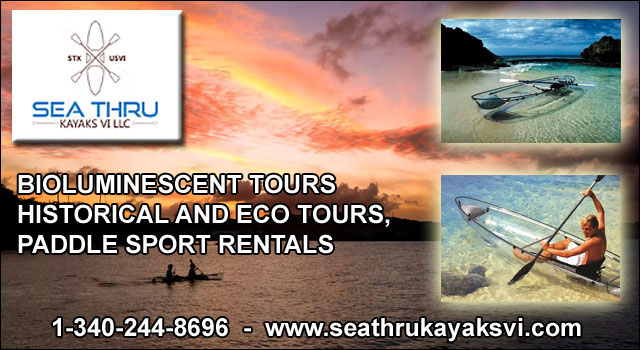 Welcome to BUSHTRIBE ECO ADVENTURES!!! Your one stop for all your adventurous needs in St Croix.

Create your own adventure! We specialize in personalized custom tours including Kayaking and Hiking Tours.

www.BushTribe.com 1-340-277-2503