Information Guide for St. Croix, USVI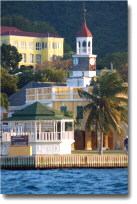 St. Croix, which is part of the U.S. Virgin Islands, is an island paradise complete with lush tropical hills, warm and brilliantly turquoise water, a rich history and wonderful tropical climate. It is the hidden gem of the Caribbean. You will find beautiful white sand beaches...fabulous, tropical weather...great dining...lots of duty free shopping...incredible SCUBA diving...three golf courses and two historic and charming towns...all wrapped up in a friendly and laid back island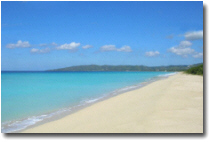 atmosphere. You won't find the crowds that many other Caribbean destinations can have and it's easy to travel to St. Croix from the U.S. mainland. U.S. citizens don't need a passport...and you will be supporting a U.S. territory while you enjoy your Caribbean vacation! "Saint Croix" is only a 30 minute flight from the international airport in San Juan, Puerto Rico. The island can also be easily reached on direct flights from the U.S. mainland on American Airlines (via Miami), US Airways (via Charlotte), and JetBlue through San Juan.
United Way Chili Cook Off
August 3, 2014

13th Annual Chilli Cook Off will be held at the Divi Carina Bay Beach Resort on August 3, 2014. There will be lots of great chili, music and drinks. You can also enjoy the beach while you are there!

Movies at the Fort
August 30, 2014, 7PM

St. Croix Movies at the Fort in conjunction with the National Park Service of St. Croix presents Movie Night! On the last Saturday of each month, Fort Christiansvaern will host a FREE family/date friendly movie night on the lawn. more info...

Sunset Jazz and More!
September 19, 2014

Party on down to Frederiksted on the 3rd Friday of each month for some great Jazz, along with various Quelbe Jazz Fusion, the Sounds of Motown and the Big Band Era and spectacular sunsets! Admission is free. more info...
Note: No Sunset Jazz in August, 2014!
Visitors to St. Croix will enjoy a wide variety of indoor and outdoor activities, and many things to do and see. The island is known for its great restaurants, in fact, Christiansted has been picked as one of the top 10 Caribbean cities for food! Many restaurants and bars have live entertainment, as well as great food and drinks. For all the shoppers out there, you will find plenty of great duty free shopping. The only casino in the US Virgin Islands is located at the Divi Carina Bay Beach Resort. No vacation is complete without a tour of the island and several companies offer sightseeing tours including individual tours to the botanical gardens, rum distilleries and historic sugar plantations.
St. Croix News and Information
U.S. Virgin Islands Department of Tourism